Hills, Inc has been a respected supplier of fiber extrusion equipment and technology since 1971, and is now the world leader in development and commercialization of high value, specialty fibers and nonwovens. Hills offers wide ranges of equipment to manufacture, Multi-Filament fibers, Mono-Filament fibers, Specialty Spunbond and Meltblown fabrics, multicomponent Staple fibers, and Solvent Spun fibers. A full range of research, pilot, and commercial machinery is in operation, with particular emphasis on multicomponent fiber structures.
Spunbond Machines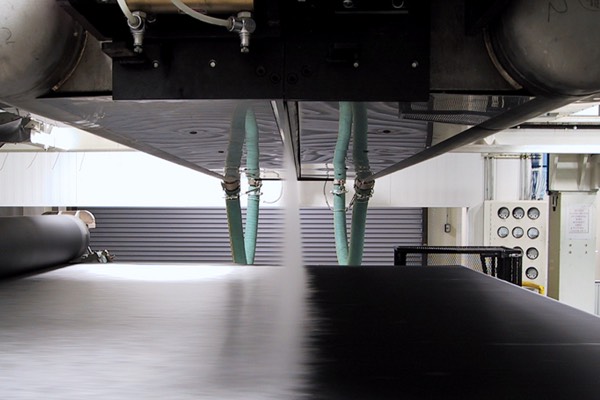 Hills provides the latest technology available to the specialty spunbond manufacturer, including the most sophisticated bicomponent extrusion technology, temperature separation for the two polymers, high pressure capability, ultra-high-spinning-speed slot draw units, and characterizable forming tables. Hills' spunbond machine technology is based on a powerful, proprietary, full fabric width aspirator that economically generates fiber-spinning speed of over 6000 meters/minute. Hills provides: a) complete spunbond machines (presently operating in the USA, South Korea, and Japan), b) key components for companies building their own machines, and c) bi-component extrusion technology for the excellent bi-component spunbond machines manufactured by Reicofil®. Nanofibers under 500nm are easily produced at rates that are orders of magnitude greater than that of any other method. Polymer, cross-section, and process flexibility permit many different products to be made on the same machine.
Meltblown Machines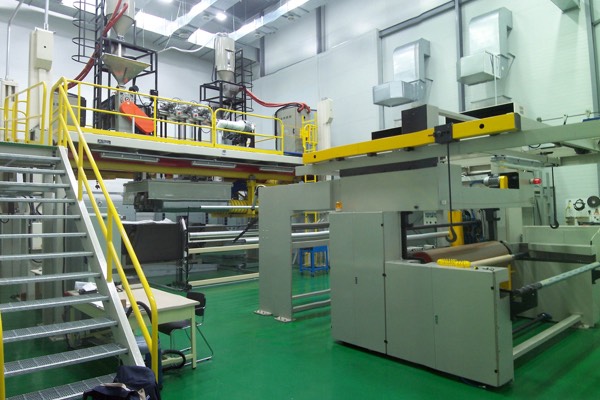 Hills melt blown machines make a variety of bi-component and homopolymer products for filtration, breathable barriers, and other high-value uses. Low- and sub-micron fibers are particularly useful in creating HEPA filter media, and in minimizing the weight of meltblown fabric needed. Hills' unique technology…patented thin plates used to create special extrusion dies…permit great design and operating flexibility. Hills dies offer very high polymer pressure capability, hole count to >100 hpi, and unlimited capillary L/D. Thus, our customers' dies may be designed to make specific, high-value products (choice of polymers including high-viscosity polymers, fiber average sizes from under 250nm to 10+ microns in diameter, and/or bi-component fibers). Hills specialty meltblown machines are operating in the U.S, Europe, Korea, Japan, and India.
Staple Machines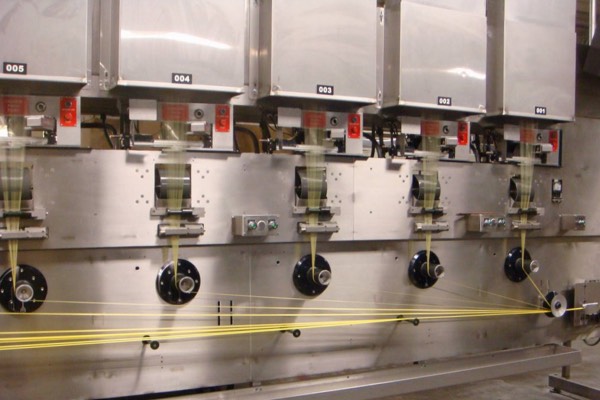 Hills has continued to supply staple machinery that produce fibers used in such processes as thermal bond, hydro-entangled, needle-punched, and airlaid products. Most machines produce sheath/core fibers in applications such as hygiene, or side-by-side bi-component fibers in applications such as fiberfill. However, these same machines can be used to produce splittable and islands-in-the-sea bi-component fibers. With Hills' unique polymer temperature separation technology the possible polymer combinations are much broader, including the use of sea polymers that are dissolvable in very eco-friendly processes. Conversion of existing homopolymer machines or mixed polymer machines to Hills true bi-component technology has proven to be very cost effective. Hills has staple machines in service in the US, Europe, and Asia.
Filament Machines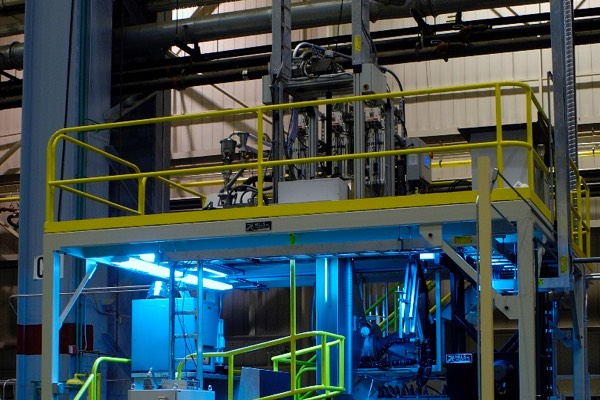 Hills bi-component filament machines can produce any cross-section of bi-component fiber. It is the highest quality, most flexible, and most cost-efficient bi-component fiber production machine on the market today. The Hills Filament Machine utilizes Hills unique technology, which allows the customer to produce all types of bi-component fibers with the same pack. Hills filament packs are capable of running bi-component ratios of 50/50 to 10/90. Hills Filament Machines are in service in the US, Europe, and Asia
Laboratory Spinning Machines
In addition to production and pilot size equipment, Hills continues to design, develop, and manufacture LBS machines. These machines are designed for laboratory use to make small amounts of bicomonent fiber from small amounts of polymer. It requires as little as 20 grams of polymer to make 100 meters of fiber. The system consists of two single screw extruders connected to a spinneret block. This machine is convertible to run monofilaments, high temperature polymers, meltblown, and spunbond webs in almost any cross-section desired.
Solvent Spinning Machines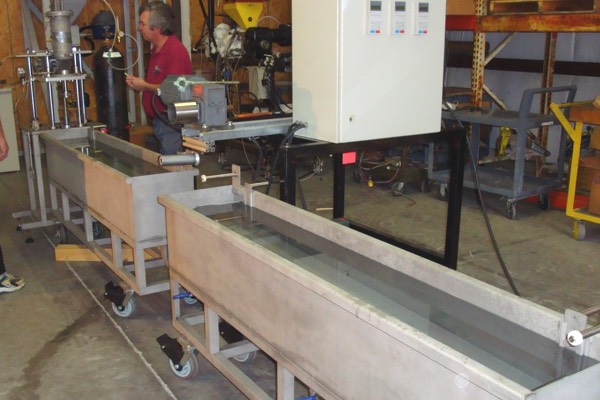 Hills provides custom designed solvent spinning lines for laboratory, pilot and production applications. They particularly specialize in the areas of hollow fiber membranes, equipment for solvent spinning of bicomponent fibers, and acrylic fibers production for carbon fiber precursors. Hills can either provide a complete line or specific components as requested. Small lab lines for use in research and product development are based on a standard design. Larger lines are designed and built based on customer's product and process requirements. These lines vary widely in number of filaments such as 1 to 4 for a small hollow fiber membrane research line to several thousand fibers for a bicomponent solid filament line. Similarly, lines speeds vary from a few meters per minutes to several hundred feet per minute. Line computer control and data acquisition, solvent recovery, chilled coagulation tanks, heated rinse tanks, fiber drying and spool or tube winding are all available.
Instant Color Change Machines
Hills, Inc.'s patented Instant Color Change Machine is capable of changing polypropylene filaments from one color to any other color in about 2 MINUTES via controlling pump speeds. The machine can be designed to fit into a Customers' current staple, filament, or spunbond operation. Color concentrate used can be in the form of either a liquid or solid.